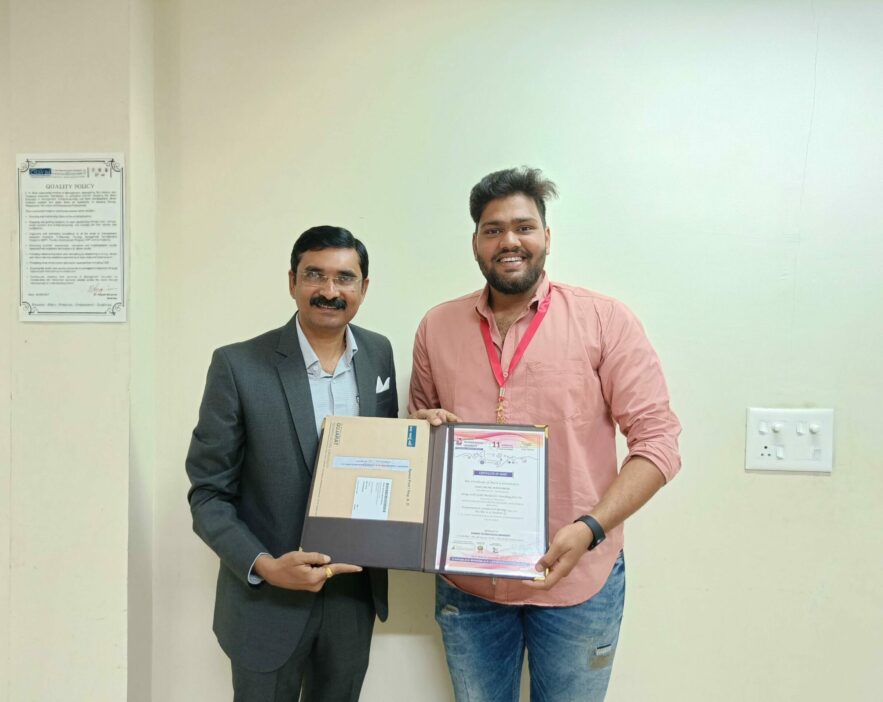 WELCOME TO CKSVIM
Transform The Knowledge Into Action
At CKSVIM, we prepare you to launch your career by providing a supportive, creative, and professional environment.
About us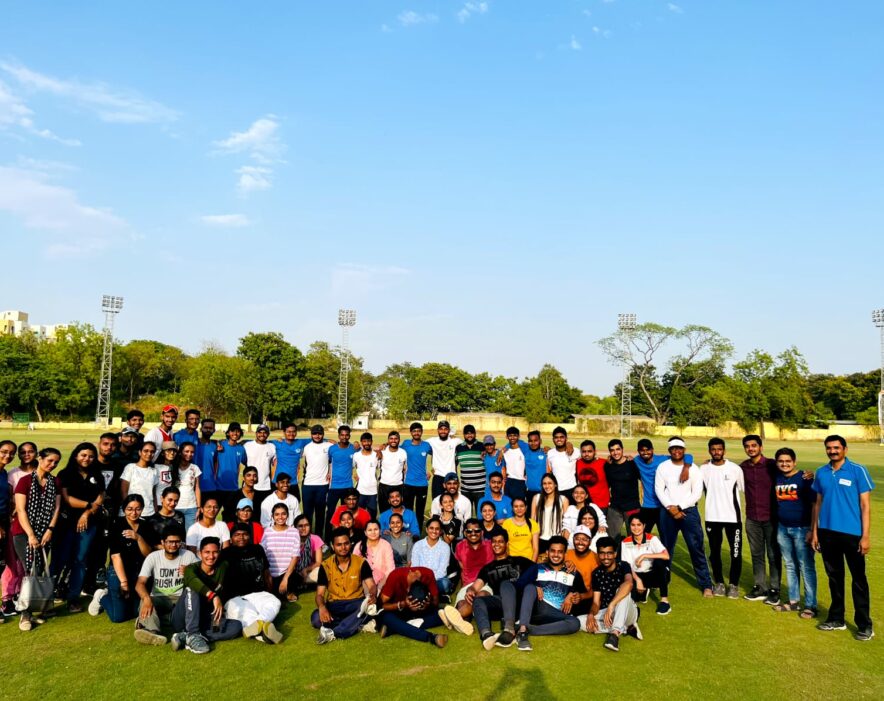 WELCOME TO CKSVIM
Events &
Activities at
CKSVIM
Events & Activities develops comradeship, boosts self esteem, learn different life skills, understand different perspectives.
Learn more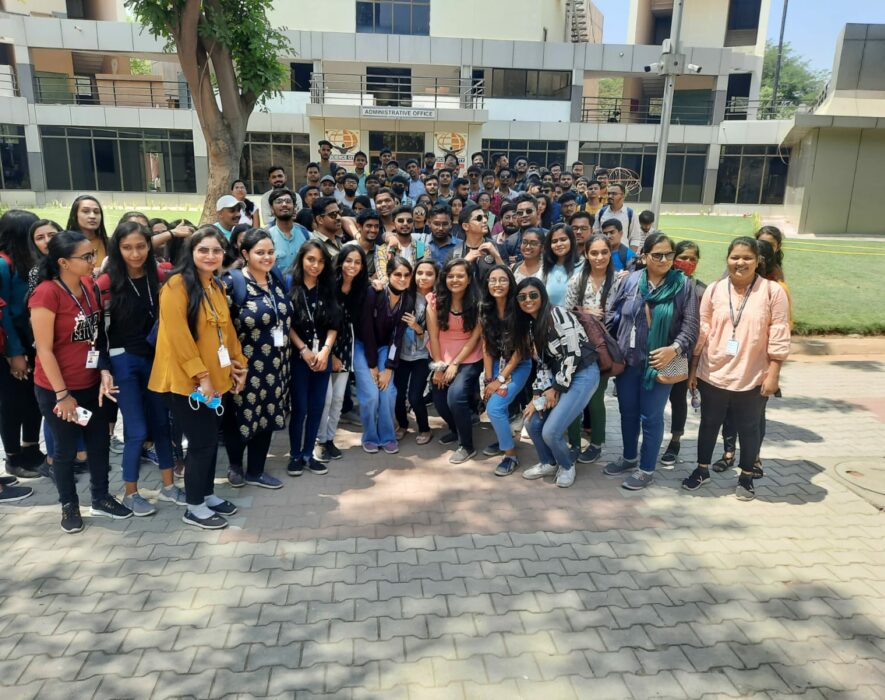 WELCOME TO CKSVIM
Transform The Knowledge Into Action
At CKSVIM, we prepare you to launch your career by providing a supportive, creative, and professional environment.
About us
WELCOME TO CKSVIM
Training And Placement At CKSVIM
For more than a decade, the institute has emerged as one of the most favoured destinations for hiring fresh talent from the campus.

learn more
Launch Your Career Pursue Your Passion
C K Shah Vijapurwala Institute of Management (CKSVIM) is the leading institute in the heart of Vadodara city in Gujarat state, founded by 106 years old Shri Mahavira Jain Vidyalaya (SMJV) trust (Mumbai). Courses at CKSVIM are approved by AICTE, MHRD, Govt. of India and Affiliated to Gujarat Technological University (GTU), Ahmedabad, Accredited by ACBSP, USA.
Academics
Streams of Success
MBA
2 years Full-Time MBA Programme
Master of Business Administration (MBA) is a post graduate degree in business administration. CKSVIM is an AICTE recognized Institute and is affiliated to Gujarat Technological University, Ahmedabad. 
BBA
3 years Full Time BBA Programme
The Bachelor of Business Administration (BBA) is one of the most marketable and in-demand undergraduate degrees. CKSVIM is an AICTE recognized Institute and is affiliated to GTU, Ahmedabad.
B. Voc
3 Years Full time Regular Program
Bachelor of Vocational Studies or Bachelor of Vocation or simply BVoc is a 3 years undergraduate para-professional course. The Course is affiliated with the Gujarat Technological University.
Doctoral / Ph. D Program
Dr. Akshai Aggarwal, inaugurated Ph.D Research Centre of CKSVIM on First Annual Function on 26 February 2011.  The main objective of the Centre is to create and preserve the awareness among the Teaching Community about the "Role of Research."
BAOU Study Centre
Dr. Babasaheb Ambedkar Open University
SMJVs C K Shah Vijapurwala Institute of Management (CKSVIM) is an Approved Study Centre of Dr. Babasaheb Ambedkar Open University since August 2019. BAOU is recognized by Distance Education Council (DEC). 
Best Practices
Our day begins with prayer
Gold medalists in university (GTU)
Market and skill centric teaching pedagogy
Practical and case study base Learning approach
Focus on holistic Development of students through Inter College Competition, Seminar, workshop for students
International Exposure through different exchange programs
Students- staff mentoring system
Experiential learning approach applied in various research projects
Strong alumni Connect
Apply
Successfully complete your degree at CKSVIM 
Recession may come, recession may go! But your career spanning about 40-50 years after your graduation is a reality, you will have to face. Why not face it boldly with  degree from SMJV's CKSV Institute of Management @ Baroda?
Global Accreditation
Accredited by Accreditation Council for Business Schools and Programs (ACBSP), USA
MOU's Collaborations
CKSVIM signs MOU with Harvard Business School Online
7 Specializations
Offering all 7 Specializations and Electives offered by GTU
Unique Pedagogy
Experiential Learning & Soft-Skills Training for Holistic Development
Director's Desk
Dr. Kerav Pandya
Our long-term goal is "to be an institution of excellence for learning & collaborative research in management with a deep commitment to people". We have eminent Board of Studies comprising senior professors and highly qualified faculties as well as Industry leaders who collectively guide us to impart quality and rigor in our academic offerings, while at the same time catering to contemporary needs of industry.


To develop global leaders with ethical and entrepreneurial spirit.



To be the Institution of preferred choice of the students in the chosen field of Management Education.
Gallery
Glimpses of Events
Labdhi Shah
Jr. HR Executive, Inferenz
Harshit Shah
Batch 11
Batch 12
Pritesh Patel
The infrastructure and the challenging work environment helped me to step out of my comfort zone, and gave me an opportunity to apply what I have learnt at, CKSVIM.

CKSVIM provided me to enhance my skill and enriched my knowledge. The college has very interactive teachers who made everyone excited about the classes and very much supportive.
There is a remarkable change in my personality for which all credit goes to the teaching staff for constantly supporting me and encouraging me in doing better and better everyday.




Mansi M Shah
Account Executive
Reshma Nair
Batch 12
Batch 12
Tejas Mehta
C. K. Shah Institute of Management is supporting to all Students. Always support For Directors sir and Faculty Members encourage For Students. Best College For MBA.

CKSVIM has been a great contributor to the development of my personality. I have established my leadership, time management, and team skills and have also been able to advance these skills.
An Amazing institution which teaches you self discipline, confidence and problem solving an essential traits to start your journey.I thank the institute and the faculty for all the efforts put in by them.

Get Placed
Upright Placements
Training and Placement team is working towards bridging the gap between the industry and academics, and for the same we have designed a system where not only the student gets a final placement from the college but the process starts from the day our students take admission in the college.


Highest Package Offered- 16 LPA



Average Package Offered- 3 LPA